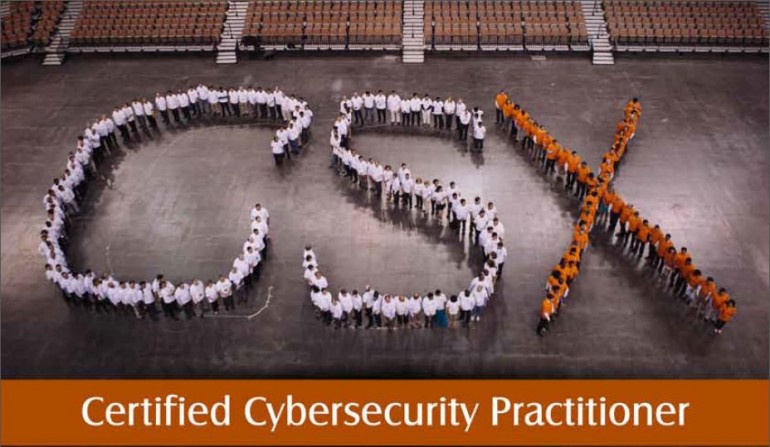 Today, The impact and sophistication of cyber security challenges and attacks have created a global demand for talent that is outpacing the supply. To help fill the growing cyber security skills gap, ISACA created Cyber security Nexus (CSX) to provide guidance, career development, education and community for professionals at every stage of their careers.
At Cairo Security Camp 2015 Conference; Bluekaizen announced that it had successfully signed an agreement with ISACA to be the first partner for CSX courses in the Middle East.
Today, cyber security professionals can pursue the CSX Practitioner (CSXP) certification that demonstrates ability to be a first responder to cyber incidents, following established procedures and defined processes. CSXP indicates firewall, patching and anti-virus experience, as well as the ability to implement common security controls and perform vulnerability scans and analysis. Training for the exam is available through the following courses, which combine lecture and cyber lab experience and are offered through Bluekaizen as the official training partner in Middle East
Level 1: Identification and Protection, you'll learn how to apply industry-developed, experience based methods to the identification of key networks and learn to develop appropriate protection mechanisms
Level 2: Detection, you'll learn how to apply industry-developed, experience based methods to the leverage cyber security controls in order to identify system events and non-event level incidents and gain the skills necessary to detect potential network events and incidents.
Level 3: Respond and Recover, you'll learn how to apply industry-developed, experience-based methods required to draft and execute comprehensive incident response plans and documentation, and recuperate a system or network.
There will be also new CSX trainings that will be available later in 2015 from ISACA :
CSX Specialist
After completing the Practitioner level, cyber security professionals can earn a CSX Specialist certification, designating them as specialists in one or more of five areas aligned to global cyber security frameworks: Identify, Protect, Detect, Respond, Recover.
CSX Expert
This certification is designed for those with master-level technical skills who serve as an authoritative source for cyber security matters within an organization.
The First Class for CSX Practitioner Level 1 will be available through Bluekaizen on March 2016. For further information, you would contact Training @bluekaizen.org