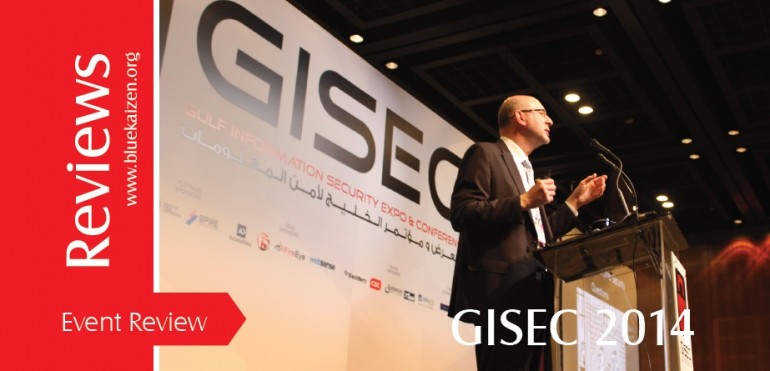 "

On 9th of June, The World trade center (the organizer of the famous Gitex technology week in Dubai) hosted its annual conference and exhibition, Gulf Information Security Exhibition and conference, GISEC 2014




The Gulf Information Security Expo and Conference (GISEC) is the Middle East's largest annual ICT event attracting top industry professionals including CIOs, CTOs, CSOs and senior management from key industries including finance, energy, telecoms, government sectors and I.T.

"

The event was divided into 3 days showcase of 100 top brands free for business professionals, Free Security Sessions and Free (ISC) 2 workshop. 2 days of keynote addresses, compelling panel discussions and insightful case studies led by global experts.
After inviting Kevin Metnik in its first version last year, Gisec invited two keynotes Robert Bigman, Former CISO in the CIA and Mikko Hypponen, Chief Research officer of F-Secure.
The exhibition this year was full of many security companies and security products. Great focus on mobile device management products was noticed in the exhibition area from the number of companies who provide such solutions.
Security Kaizen Magazine was one of the Main Media sponsors for GISEC as every year. We had the opportunity to distribute hundreds of our security kaizen magazine, met our beloved readers from the whole Middle East and get introduced to new readers. We also had interviews with some security professionals during the event that should be published on Bluekaizen TV like Access Data, Infoblox, HelpAg and others.