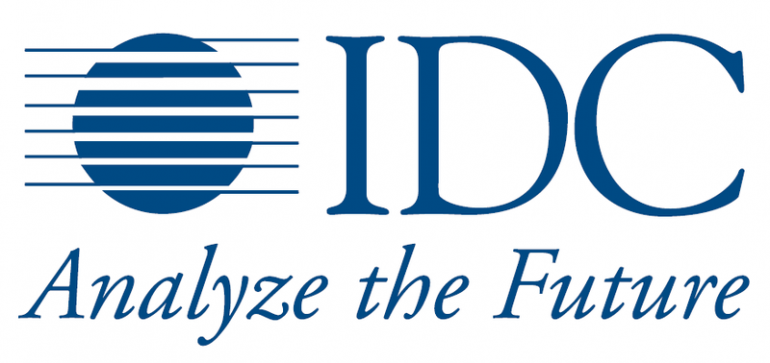 Press Release
Dubai, February 17, 2014 – International Data Corporation (IDC) today formally launched its Technology Advisory Council for the Gulf region during a press conference held this morning at Dubai's Burj Al Arab hotel. The press conference featured a panel of senior spokespeople from IDC, along with members of the newly formed advisory committee. They were also joined by senior representatives of leading ICT vendors Samsung, IBM, Dell, Intel, Etisalat, and EMC.
"The constantly evolving nature of the technology landscape is having a profound impact on the leadership challenges facing those tasked with managing it," says Jyoti Lalchandani, vice president and regional managing director at IDC Middle East, Africa, and Turkey. "In this regard, it is clear that IT leaders now need a trusted source of information, advocacy, and resources to help them define their strategies, enhance their processes, and navigate their future roadmaps.
"It is for these reasons that we have formed the Technology Advisory Council, with the fundamental aim of enabling a new wave of IT development across the region," continues Lalchandani. "To this end, the Council's members will draw on their rich experience to assist upcoming IT talent through mentoring sessions, while also heading key development programs that recognize breakthrough performances in the field of information technology. As IDC celebrates its 50th year of providing international markets with groundbreaking IT analysis, we are profoundly excited to be kick starting an initiative that will drive very real benefits for the communities we serve."
Membership is strictly by invitation only and is restricted to senior IT representatives of the region's foremost end-user organizations. The founding members of the IDC Technology Advisory Council include the following esteemed IT leaders, whose influence on the Middle East ICT environment extends far beyond the widely respected organizations they represent:
 Mr. Ahmed Al Mulla – Dubai Aluminium Company  Dr. Saif Alketbi – Abu Dhabi Ports Company
 Mr. A.T. Srinivasan – Qatar Airways
 Dr. Arwa Al Aama – Jeddah Municipality
 Mr. Fouad Al Ansari – Abu Dhabi Oil Refining Company
 Derek Sham – Gulf International Bank (Bahrain)
 Mr. Mohammed Al Suhebani – Ministry of Finance (Saudi Arabia)
 Mr. Sulaiman Al-Kindi – Ministry of Education (Oman)
 Mr. Qusai Al Shatti – Central Agency for Information Technology (Kuwait)
The Council will provide a far-reaching source of thought leadership on issues relating to strategic planning, R&D, and technology innovation. It will form part of the largest and most influential social network of CIOs, IT leaders, and technology decision makers in the Middle East, and will provide a neutral platform for the wider CIO community to network with their peers, share best practices, and keep up to date with the very latest industry trends.
The inaugural meeting of the Technology Advisory Council will take place on the sidelines of IDC's upcoming Middle East CIO Summit 2014, hosted this year at Dubai's Jumeirah Beach Hotel on February 24–25. Opening with a keynote address from His Excellency Sheikh Nahayan Mabarak Al Nahayan, the UAE's Minister of Culture, Youth, Community Development, this gathering of the region's 200 most prominent senior IT leaders will explore the pivotal role of the CIO in the new business world of technology transformation.
The Technology Advisory Council's members will also sit on the judging panel for the annual IDC Insights IT Excellence Awards, with the winners to be announced during a lavish evening ceremony held at the Burj Al Arab on February 25. The 2014 edition of the IDC Insights IT Excellence Awards will be hosted under the patronage of His Excellency Sultan Bin Saeed Al Mansouri, the UAE's Minister of Economy.
For more information about IDC's Middle East CIO Summit 2014 and to learn about the range of flexible partnership opportunities on offer, please contact Ms. Ronita Bhattacharjee, associate vice president for conferences at IDC Middle East, Africa, and Turkey, on +971 4 391 2747 or at [email protected]
About IDC
International Data Corporation (IDC) is the premier global provider of market intelligence, advisory services, and events for the information technology, telecommunications, and consumer technology markets. IDC helps IT professionals, business executives, and the investment community make fact- based decisions on technology purchases and business strategy. More than 1,000 IDC analysts provide global, regional, and local expertise on technology and industry opportunities and trends in over 110 countries worldwide. For more than 50 years, IDC has provided strategic insights to help our clients achieve their key business objectives. IDC is a subsidiary of IDG, the world's leading technology media, research, and events company. You can learn more about IDC by visiting www.idc.com.
IDC in the Middle East, Africa, and Turkey
For the Middle East, Africa, and Turkey region, IDC retains a coordinated network of offices in Riyadh, Casablanca, Nairobi, Lagos, Johannesburg, and Istanbul, with a regional center in Dubai. Our coverage couples local insight with an international perspective to provide a comprehensive understanding of markets in these dynamic regions. Our market intelligence services are unparalleled in depth, consistency, scope, and accuracy. IDC Middle East, Africa, and Turkey currently fields over 125 analysts, consultants, and conference associates across the region.