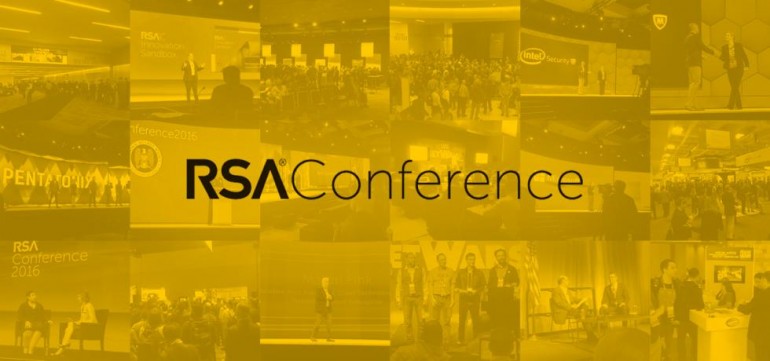 [Total: 2 Average: 2.5/5]
RSA CONFERENCE 2016 BROUGHT TOGETHER TOP INFORMATION SECURITY EXPERTS TO DEBATE CRITICAL CYBERSECURITY ISSUES AT 25TH ANNIVERSARY EVENT
Record Number of Attendees Filled the Moscone Center to Set the Industry Agenda for 2016
SAN FRANCISCO – March 7, 2016 – RSA Conference, the world's leading information security conferences and expositions, concluded its 25th annual event last Friday at the Moscone Center in San Francisco.
Keynotes, sessions and debates focused on the Internet of Things, industrial control systems, encryption, artificial intelligence and machine learning, crowdsourcing, healthcare, automotive, and more, with many reflecting current industry news. A record number of more than 40,000 attendees experienced keynotes, peer-to-peer sessions, track sessions, tutorials and seminars.
"RSA Conference continues to be the premier security event, with each event seeing more attendees than ever before, and RSA Conference 2016 was no exception," said Linda Gray, General Manager of RSA Conference. "Our 25th anniversary marks not only a milestone in the conference's reach and impact in this important industry, but is also a testament to the work we as a community are doing together. There were a lot of great discussions over the course of the week, and I look forward to the positive impact these will make on our world moving forward. We thank the cybersecurity community for its continued support, innovation, spirit and drive as we shape the future of our industry, together."
RSA Conference 2016 highlights include:
Hot session topics and presentations:
– Gerhard Eschelbeck, Vice President Security Engineering at Google, gave a packed house an inside look at what it's like heading up security for one of the world's biggest tech companies and hacker targets during "My Life as Chief Security Officer at Google."
– Ben Rothke, Senior eGRC Consultant, The Nettitude Group; Phil Agcaoili, SVP & Chief Information Security Officer; Elavon, Roland Cloutier, VP & CSO, ADP, Inc. and Jack Jones, EVP Research & Development, RiskLens shared their strategies for success at the "Habits of an Effective CISO" panel.
– Attendees learned how to effectively tell their security story and speak the language of business at "The Measure of Success: Security Metrics to Tell Your Story" panel with Lisa Lee, Senior IT Examiner, Office of the Comptroller of the Currency; Julie Bernard, Principal, Cyber Risk Services, Deloitte and Wendy Frank, Principal, PwC.
– First time presenters William Bengtson, Senior Security Program Manager, Nuna Health and Robert Wood, CISO, Nuna Health, Inc. highlighted how defenses and strategy must evolve with attacker tactics, techniques and procedures at "The Rise of the Purple Team."
– As the year begins, Mario Vuksan, CEO, ReversingLabs, reviewed fundamental industry shifts and how to adopt how to trust and build software at "Threats of Greatest Consequences Heading into 2016."
Phantom was named "RSA Conference 2016's Most Innovative Startup" by the Innovation Sandbox's judges' panel comprised of technology, venture and security industry thought leaders.
The Conference reached a new audience at the first-ever, interactive CyberSmart: Parents Education Workshop. Parents from across the Bay Area gathered to learn more about how to teach their children to interact safely with technology.
The inaugural Security Scholars Program brought together the brightest up-and-coming cybersecurity students from 10 participating public and private universities with leading experts, peers and conference attendees. Throughout the week, students made professional connections, discussed industry trends and participated in conference activities. The program concluded with a Poster Exhibition where scholars demoed and discussed their work while connecting with industry leaders.
RSA Conference donated space within the Moscone Center so industry professionals could meet the challenge to "go bald" with St. Baldrick's Foundation to help raise awareness and money for childhood cancer research.
The 19th Annual RSA Conference Awards program highlighted the work of four security professionals in the fields of mathematics, public policy and security practices. This year's winners included:
Art Coviello, Jr – Lifetime Achievement Award
Roland Cloutier, CSO, ADP – Excellence in the Field of Information Security
Professor Ueli Maurer, ETH Zurich – Excellence in the Field of Mathematics
Christopher M.E. Painter, Coordinator for Cyber Issues, U.S. Department of State – Excellence in the Field of Public Policy
RSA Conference 2016 Asia Pacific & Japan takes place July 20-22, 2016, at Marina Bay Sands in Singapore. Additionally, RSA Conference returns to Abu Dhabi in Nov. 15-16, 2016. RSA Conference 2017 will take place Feb. 13-17 at the Moscone Center in San Francisco.
EXHIBITOR QUOTES
"RSA Conference showcased the breadth, depth and creativity of technologies and people arrayed against bad actors worldwide, whose singular mission is to penetrate and to exploit. Speaking with counterparts from organizations focused on protecting data, networks and applications, I gained even more confidence that collectively we're up to the challenge. While the attack methods and surfaces are constantly changing, defending against penetration and internal leaks remains a major focus. At RSAC this year we saw a marked increase in the number of solutions coming market that are focused on doing both through better application security. As organizations continue to advance their application security initiatives, collectively we will adapt and continue to thwart the bad guys.
– Lou Shipley, CEO, Black Duck
"RSA Conference 2016 was a strong reiteration of the message that the industry needs a more comprehensive approach to ensuring information is secure regardless of platform. As security professionals, we're responsible for ensuring information is protected regardless of device, platform or operating system. We don't just use one, we use all solutions: cloud, mobile, network, data center, SaaS. Businesses need a method to ensure control between traditional infrastructures, cloud and mobile to establish trust with the customers. To get out of a reactive state and into proactively defending data, companies have to look for solutions that enable a control plane. Without it, there is no single source of trust."
– Stan Black, CSO, Citrix
"We had an incredible week at RSA Conference, an event known for gathering the biggest movers, shakers and disruptors in the industry. This year, it is clear enterprises are making great strides to adopt new technologies to help them battle the onslaught of cyber threats. As a company recently out of stealth, Fireglass was able to showcase its enterprise-grade Threat Isolation Platform and received a wealth of positive feedback. The security industry's most influential professionals were able to experience first-hand Fireglass' ability to eliminate cyber threats without any client software while providing a seamless user experience."
– Guy Guzner, Co-founder and CEO, Fireglass
"RSA Conference brings together the best and brightest in the industry to share insights on how to counter the latest threats, create strategic and robust defenses, and review the latest information security innovations. As the security landscape only becomes even more rife with new threats, we must come together to create meaningful solutions that protect our data while still ensuring that we are empowering our end users to conduct their business at hand. This year's conference has been particularly insightful as we analyze how the larger connected world will affect how the industry approaches a number of new security challenges. The connected world is going to be a driver of significant technology innovations. However, with technology advancements we may also see more potential threats and vulnerabilities from creating smarter homes, devices and enterprises. As a larger industry, it's our responsibility to shape the conversation and develop standards, protections and proactive strategies to responsibly keep an individual or organizations data out of the hands of those meaning to exploit it. We look forward to continuing to address these and many more pressing security issues until next year's RSA Conference."
– James L. Bindseil, President and CEO, Globalscape
"With breaches soaring to new heights every year, and an ever growing concern for cybersecurity, this year's RSA Conference provided a great learning experience for all attendees. Bringing together a 'who's who' list of leading cybersecurity professionals means there was a plethora of opportunities to engage face-to-face, explore the latest trends and see how peers are solving problems. SecureAuth was ecstatic about the chance to show our value to this centralized audience of individuals who have cybersecurity top of mind. RSA Conference is a can't-miss opportunity for us year after year."
– Craig Lund, CEO, SecureAuth
"In the past year, the cybersecurity climate rose to a scorching temperature – as witnessed by the number of breaches and cyber attacks, as well as new legislative measures like the Cybersecurity National Action Plan and U.S.-EU Privacy Shield. This year at RSAC, we're seeing traffic and interest from organizations that have understood the changes in cyber threats, and taken necessary steps to deal with them using data-centric IT security solutions like Vormetric's. The RSA Conference is our strongest event of the year, and its leadership as the foremost global forum for IT Security discussions and learning make this a great place for us to both find new customers and to build on relationships with existing customers and partners."
– Tina Stewart, Vice President of Marketing, Vormetric
RSA CONFERENCE ONLINE
About RSA Conference
RSA Conference is the premier series of global events where the world talks security and leadership gathers, advances and emerges. Whether attending in the U.S., the EMEA region, or the Asia-Pacific region, RSA Conference events are where the security industry converges to discuss current and future concerns and get access to the people, content and ideas that help enable individuals and companies to win, grow and do their best. It is the ultimate marketplace for the latest technologies and hands-on educational opportunities that help industry professionals discover how to make their companies more secure while showcasing the most enterprising, influential and thought-provoking thinkers and leaders in security today. For information on events, online programming and the most up-to-date news pertaining to the information security industry visit www.rsaconference.com.
###
RSA and the RSA Conference logo are either registered trademarks or trademarks of EMC Corporation in the United States and/or other countries. All other products and/or services referenced are trademarks of their respective companies.
– See more at: http://www.rsaconference.com/press/56/rsa-conference-2016-brought-together-top#sthash.cGZvJD09.dpuf