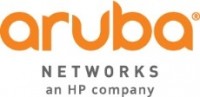 If you're always on the hunt for your keys and wallet, the Internet of Things (IoT) is here to make your life easier. Attach small wireless tags to your favorite things and track them with a mobile app. Unlock your front door as you pull into the driveway. Worried that you forgot to close the garage door on your way out? Just check your phone or tap your smart watch.
You can control your home's temperature from the office, turn on the lights from the couch, and watch video from your home security system while on vacation. Smart cars, digital health monitors, digital signage, utility meters, and many, many more devices will make our lives easier and better. It's just the beginning of what wireless devices and sensors can do for us.
IoT can make the workplace better, too. It's more than automatically adjusting the lighting and temperature in the office. It's the creation of digital assistants that know us deeply and act intuitively for us — anything from helping us find our way to knowing that we're running late for a meeting and notifying the other parties.
Businesses can track inventory across their global supply chains in real time. Analyzing data collected by sensors and other devices can be used to fine-tune the customer experience and identify new revenue opportunities.
Stopping threats before they start
Hackers have some great ideas about what they can do with the IoT, too. It might start with mischief, but real harm can be done, ranging from privacy violations to physical harm to cybercrime. According to a study from HP Security Research, 70 percent of the most commonly used consumer IoT devices contain serious vulnerabilities. HP found an average of 25 vulnerabilities per device.
The industry is just beginning to tackle security for the IoT. As an industry, we can't expect that homeowners to patch their home security systems every Tuesday. Nor can we expect the wireless sensors and devices in our workplaces to protect themselves. Our laptops, even with powerful chips, rich operating systems and added security measures, can barely fend off the attackers.
We think the network will play a pivotal role in connecting and protecting the diverse range of IoT devices that will transform the workplace as we know it. Advanced network policy management tools will interrogate IoT devices, assess their capabilities, and determine whether or not they should be allowed to connect. From there, the network will dynamically provide IoT connectivity while continuously analyzing its traffic for integrity.
The good news is that many of our customers already have the foundations of this security model in the policy enforcement firewall and network policy management system that are part of their wireless LANs. And we are working on further innovations in this area to extend this protection to the coming explosion of wireless sensors and devices.
 By: Manish Bhardwaj, Sr Marketing Manager, Aruba Networks, an HP Company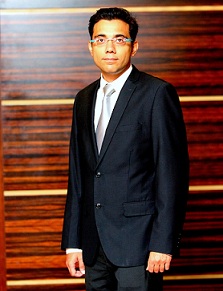 -Ends-