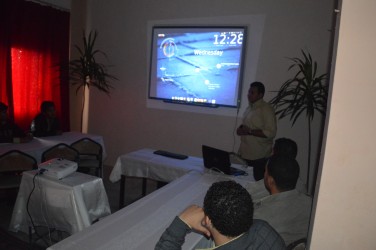 In this article I will discuss my new project which based on thinking outside the box. However, allow me to draw your attention that I was a senior at a private language school, but after passing the 2nd secondary there, I made a decision to leave the national secondary education and move to an industrial one.
 This decision triggered a radical change in my mind about our industrial schools in Egypt, I have found there real talented students, state-of-the- art laboratories and teachers who are efficient and cooperative facilitators to enhance the educational process. All of these give me the power to start my own project, which I have started from scratch, and here the story began.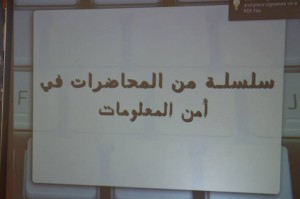 The first lecture was ' Q & A ', I asked them randomly what do you think about computers? What is your biggest problem with computers? From their answers I identified two common problems: the first was ' having an expired version of windows and they all suffered from searching about cracked ones with their friends '. For that problem, I suggested a google search for this problem as my target was to learn to search for answers to any technical problem.
The second common problem was how to crack everything (antivirus, games…etc) in order to have the best performance without paying any money. Back to my slides again, I began teaching them what is the OS, how to go open and why? How to choose your Linux distribution and how to use it? And to cover all of these, it took me the first term of the academic year.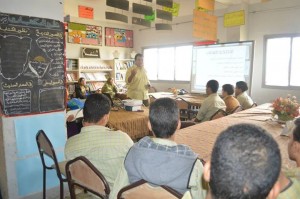 The second term was divided in two areas: the first was about Information Security, starting with awareness sessions and ending with some more interesting topics. After giving general awareness sessions- the idea became popular and not only students attended but also teachers and even the school manager. After that, I moved on to penetration testing by using kali linux covering the Social engineering toolkit, Aircrack-ng and Metasploit. The other and the last issue I have covered this year with them which was the most important was how to combine all of this knowledge and use it in our crafts.
Finally, my target is to show how I tried to think outside the box and to take one or more steps forward; these students were really so good they gave me the power to continue my project. After all, actions speak louder than words. 
# Abdullah Mostafa