---
About Bluekaizen
Who is Bluekaizen?
Bluekaizen is an online portal offering free knowledge in the Information Security field.
Our main target is to raise the level of Information Security knowledge and awareness in society; we started on July 2010 by gathering experts in Information Security Field, promoting the idea of sharing information and knowledge is our way, as we believe that every one of us has some knowledge to share.
What is kaizen?
The term Kaizen (改善, Japanese for "improvement") is a Japanese word adopted into English referring to the philosophy or practices focusing on continuous improvement in manufacturing activities, business activities in general, and even everyday life.
Read more!
---
Testimonials
What people say about Bluekaizen?
I was really impressed with the content, quality, and layout for a magazine that is very young.
Clement depuis
Clement depuis, Maintainer of cccure.org and professionalsecuritytesters.org recommended Security Kaizen Magazine on his website: professionalsecuritytesters.org
Received a note to look at Kaizen publication from CCCure.org and it was very good reading. I look forward to more great security text. The 'Step by Step' and other details are most informative.
Debbie M Lewis, CISM
Security Risk Management – Security Consulting
Security Business Practices Consultant
Read more!

---
BlueKaizen on Facebook
Our Services
Security Kaizen Magazine

Security Kaizen Magazine is the first and only security magazine devoted to IT security in Egypt and Middle East.
Security Kaizen Magazine is a free, quarterly magazine devoted to IT Security. It covers different sections starting from new technologies, enterprises best practices, different attacks and countermeasures, real attack stories in Egypt, security quizzes and others.
Read more

BlueKaizen Library
Now you can rent a book from BlueKaizen Library.
Read more

BlueKaizen News
Be updated with all information security news.
Read more

Cairo Security Camp
Cairo Security Camp is an annual event targeting the Information Security Community of the Middle East and North Africa (MENA Region). IT professionals and security practitioners from throughout the region are invited to attend. Cairo Security Camp is the first Information Security Conference organized by an Arab Country.
Read more

Security Kaizen Labs (SKLABs)
Security Kaizen Labs is a two day event where all security training providers gather in one place to provide a real Hand on, intensive training for the Security professionals and beginners. If you are looking for knowledge or looking for the latest Security Courses or tools, Security Kaizen Labs 2012 will be your only suitable place.
Bluekaizen Radio (BK Radio)
BK Radio is a Bi-Weekly online show where you will meet with nearly most of the Security Professionals and experts in Egypt and Middle East to talk and discuss about various topics in Information Security including Information Security Careers, Security Market, technical issues and more.
Bluekaizen Store
Bluekaizen Store is an online portal offers huge discounts in range of 50-70 % on different security trainings, conferences and courses from different vendors and providers.
Read more

Bluekaizen Forum
Share your Knowledge.
Discuss your Topic.
Comment on a Thread.
Report an incident.
Read more »
BlueKaizen Activities
BlueKaizen Membership Card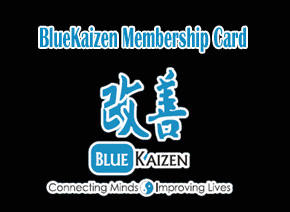 ---
---
Recent Events:
SKLABs 2013 (Security Kaizen Labs 2013)
Read more!

CSCAMP 2012 (Cairo Security Camp 2012)
Read more!
CSCAMP 2013 (Cairo Security Camp)
Read more!
---
SKLabs 2012 (Security Kaizen Labs 2012)

Read more!
---
CSCAMP 2011 (Cairo Security Camp 2011)
Polls Results, Images, Videos and presentations.
Read more!