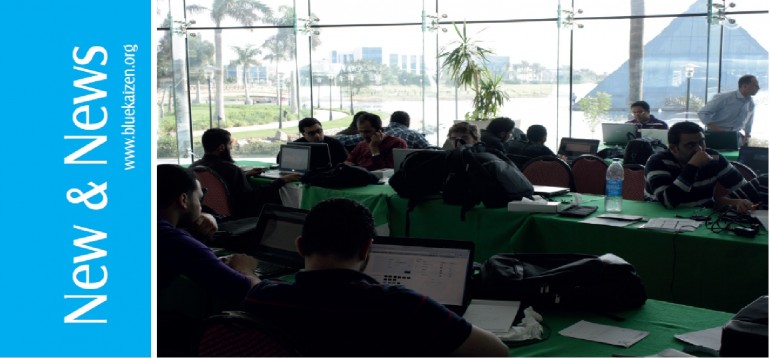 "5 years of sharing knowledge"
After 4 years of holding CSCAMP, The fourth version of CSCAMP2014 is planned to be a major step in CSCAMP events. This year we increased the activities to include Job Fair , Security Kaizen Congress , Security awards and others , Beside  two conference rooms : one of them is only for technical sessions (Security Kaizen Labs room) and the other for different security topics. The CTF Competition is coming back, this year, with more challenges and more fun and more valuable prizes.
Our keynote Speakers is:
Chris Evans 

Vulnerability Researcher, Google.

Justin Searle 

Managing Partner of UtiliSec, specializing in Smart Grid security architecture design and penetration testing.

Aseem Jakhar 

The Director, research at Payatu Technologies Pvt Ltd http://payatu.com a boutique security testing company.

Joe McCray 

The CTO of SecureNinja.
In CSCAMP2014, we are so keen to make sure all attendees find what they are looking for in the information security field. In addition to the conference tracks, an exhibition area will be available to all attendees. Whether it's a company looking to promote its services or even looking to announce vacancies, or training centers looking to market for their training courses . The exhibitors' area is definitely the place to be. The Conference this year is having more  great speakers with great topics for examples :
Debugging the internet by

Chris Evans.

Fix FIX: FIX Security Design and The EFM Protocol by

Amr Ali the Chief Architect for NYBX Inc.

Anatomy of the Financial Malware by

Dr. Ahmed Shosha

Associate Professor and Digital Forensic Consultant.

System an objective or a mean: Security Control Design "Medicine contain deadly Poison" by

Ahmed Atef

Information Security Consultant.

Meterpreter all the things by

Anwar Mohamed

Security Researcher.

The Art of eWar: Cyber Lessons from Ancient China by

Mustafa El Masry

Security Researcher.

Pass the hash Attack and possible mitigations by

Ahmed Nabil

IT Manager | Security, Networking, System Engineering.

Abuses of HTML5 Evolution by

Ahmed Elhady

Senior information security expert.

OWASP Cairo Chapter AppSecc Workshops by

OWASP

Cairo Chapter.
Moreover,  Pre conference training will be conducted by experts in the field. Training is planned to take the view of workshops that will be conducted in Egypt for the first time for example:
Assessing and Exploiting Control Systems with SamuraiSTFU by Justin Searle.

Advanced Android and IOS Hands-on Exploitation by Aseem Jakhar.

Advanced Penetration Tester by Joe McCray.
Finally, Book your calendar on 28, 29 November 2014 to attend CSCAMP2014 because this time event is a one that you shouldn't miss.
Tips and Tricks for #CSCAMP2014 #CTF
Capture the Flag Competition is a series of levels in a competitive environment to tackle various security skills in a simulated environment where teams compete to find the keys by solving the challenges.
An article was already published before about the CTF <http://2014.bluekaizen.org/cscamp-2013-ctf-all-aboutthe-mystique-ctf/> , we`ll try to guide you more in this one about how to prepare for this year`s CSCAMP 2014 CTF
Cairo Security Camp is an annual security conference made by Bluekaizen, You should already know about it if you`re reading this article.
In order to participate in this year`s CTF you`ll need to know what it is all about and what skills are you required to have in order to pass the challenges.
Usually we follow a pattern of a 2-3 days online qualification rounds where the winners are elevated to participate in the final round during the CSCAMP, we usually have less than 10 teams in the final round, we select the top 10 teams and send invitations, if some of them inform us that they won`t be able to come
we select the next ranking team from the qualification rounds.