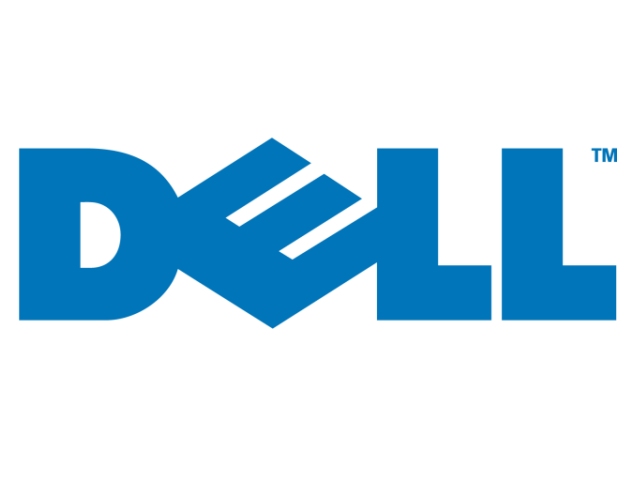 Dell Introduces SuperMassive 9800 Next-Generation Firewall to Bring Powerful Enterprise-Level Security to Organisations of All Sizes
Dell SuperMassive 9800 offers a practical response to urgent needs by both mid-market and enterprise organisations for comprehensive threat protection at one of the industry's lowest total costs of ownership
Solution reduces organisational risk with introduction of new GMS 8.0 enterprise workflow automation capabilities to ensure security policy changes are auditable and adhere to company change management policy
New overall solution makes security a business enabler by allowing organisations to find the optimal size solution to maintain security against threats from network, mobile, cloud, and Internet of Things while ensuring productivity
Bracknell, UK, 14th October, 2014 – Dell today announced the release of the Dell SuperMassive 9800 Next-Generation Firewall (NGFW) and complementary management and reporting Global Management System (GMS) 8.0. The most powerful model in Dell's SuperMassive 9000 Series, SuperMassive 9800 provides the highest-performance deep-packet inspection firewall available, allowing customers to benefit from reduced capital expenditure and reduced rack, power and cooling costs in the future. The new GMS solution offers enhanced value to both customers and partners, by making NGFW management simple and efficient, helping to ease resource consumption, reduce overall risk and adhere to compliance requirements with a new workflow automation feature.
The largest enterprises are no longer the biggest targets for malicious activity, which has forced organisations of all sizes—including government and educational institutions—to prioritise building a continual defense of their networks from a growing list of threats from new technology, new devices and new ways users work. Mid-sized organisations are finding themselves next up on hackers' hit lists. Too often, their security strategies have employed outdated firewalls, web-filtering proxies, and intrusion prevention systems that lack the necessary context-aware, connected intelligence required to blunt today's more advanced attacks.
According to Gartner, "Security has been a top priority (and challenge) for most midsize enterprises for the past three years. IT leaders are being forced to secure more new IT solutions with flat IT budgets." 1
Staying ahead of the changing threat landscape requires data centers that are agile, scalable, manageable, cost-effective, and, most importantly, secure.  To meet today's massive data and capacity demands, the network security layer must be highly extensible to support the largest of data center bandwidth consumptions, with zero downtime.
Dell SuperMassive 9800 addresses the most complex and demanding data center operations, all at the lowest TCO
As the most powerful model in Dell's SuperMassive 9000 Series, the SuperMassive 9800 delivers to both mid-size and enterprise organisations the same protection and performance as Dell's flagship SuperMassive 10000 Series firewalls. It includes all the performance-enhancing capabilities, with lower operating expenses and total cost of ownership.   Key benefits of SuperMassive 9800 include:
Up to 20 Gbps of DPI performance to solve complex and demanding data centers' increasingly massive data and capacity requirements.  Provides ultra-fast  parallel inspection processing for scalability to higher throughput and connectivity
Best-in-class security with 97.9 percent security effectiveness without compromising performance.  Patented Reassembly-Free Deep Packet Inspection® (RFDPI) single-pass threat prevention engine searches more levels of data, every element of every packet, to identify threats while operating on a scalable foundation that grows with organisational needs
Reduced deployment and management costs with an integrated NGFW, IPS, SSL inspection and application control platform for mid-market and enterprise organisations that require the deepest level of network security
Industry-leading price-performance ratio, reducing power, cooling and space costs with power optimisation design that produces optimal compute performance per Watt (Gbps\W) packed in a space-saving two-rack unit appliance
Support for up to millions of simultaneous connections at near-zero latency for higher throughput, concurrent/ simultaneous TCP connections and connection per second to respond to increased user count,  user device count  (BYOD and IoT) and demand for network connection
New enterprise-level capabilities and resiliency including support for IPv6, A/A clustering, SNMPv3 and Advanced Switching to organisations that previously found the cost of entry for these advanced capabilities too expensive
Comprehensive set of sophisticated capabilities for organisations of all sizes when coupled with Dell's SonicOS 6.2 fully integrated operating system.
GMS 8.0 simplifies management of network security
GMS 8.0 complements the SuperMassive 9800 and other Dell NGFWs by enabling organisations to easily consolidate the management of security appliances, reduce administrative and troubleshooting complexities, and govern all operational aspects of the security infrastructure –  including centralised policy management and enforcement, real-time event monitoring, analytics, and reporting. GMS 8.0 also meets the firewall change-management requirements of enterprises through a new workflow automation feature that assures the correctness and compliance of policy changes by enforcing a rigorous process for configuring, comparing, validating, reviewing, and approving policies prior to deployment. Auditing and reporting of policy changes assure that the firewall meets compliance regulations. Management of network security is improved by dramatically simplify the lifecycle management of overall security environments, rather than managing on a device-by-device basis.
Availability:
Dell SuperMassive 9800 will be available worldwide (except Brazil)
GMS 8.0 will be available worldwide in early 2015
Dell Software solutions are available through the channel
Quotes:
Patrick Sweeney, executive director, Dell Security

"The recent disclosures of the ShellShock and HeartBleed industry-wide vulnerabilities demonstrate that organisations are literally a few well-formed packets away from infrastructure disaster, proving the need for instant and automated security scaled to meet the needs of the network. The SuperMassive 9800 provides that level of instant security on a flexible, feature-rich platform. Our SuperMassive 9000 series has helped enterprise organisations realise tremendous benefit in terms of reduced risk and increased competitive advantage through enhanced productivity, and, now, mid-sized companies can deploy the enterprise-level security solutions they need to grow with their business, at the low OPEX and TCO they require. The feature set of the SuperMassive 9800 provides the unique opportunity to leverage the security solution as a competitive advantage, boosting productivity with the assurance that their data is secure."
Robert Keng, Director, Operations, Comcast
"The rapid evolution of technology and consumption across devices accelerated the need for a next-gen firewall that would increase our protection and productivity simultaneously. Our SuperMassive 9000 series next-generation firewall (NGFW) keeps us secure and increases the value of right-sized security solutions that uniquely address the needs of each organisation."
Russ Trainor, vice president of technology, Denver Broncos
"We're impressed with our Dell SonicWALL firewalls, and I sleep better at night having our SuperMassive 9000 Series protecting our network."
Frank Zappolo, VP Sales, CSDnet
"The mid-size organizations we work with are realizing they are the newest targets for external threats, which is forcing them to effectively protect themselves in the same manner as the biggest companies in the world. We recognize Dell's leadership when it comes to delivering a comprehensive portfolio of next-generation firewalls, and we see this new product in the SuperMassive 9000 series uniquely filling this gap for both mid-size and enterprise companies, translating to greater revenue opportunities for us, as well. We're pleased to partner with an industry leader to offer a full-featured next-gen firewall solution at a price-performance ratio that makes it the best solution for mid-sized organisations."
Supporting Resources:
About Dell
Dell Inc. listens to customers and delivers innovative technology and services that give them the power to do more. For more information, visit www.dell.com.
Dell World
Join us Nov. 4-6 at Dell World 2014, Dell's premier customer event exploring how technology solutions and services provide organisations a better way to accelerate business' ability to innovate. Learn more at www.dellworld.com and follow #DellWorld on Twitter.
Twitter: [email protected] disrupts security market with intro of Dell SuperMassive 9800 next-gen firewall:  #NGFW #DellPeak14: http://dell.to/ZyEkyE

1* Gartner, "Benchmarks For Infrastructure Spending in the Midmarket," J/. Browning and J. Guevara,
March 20, 2014