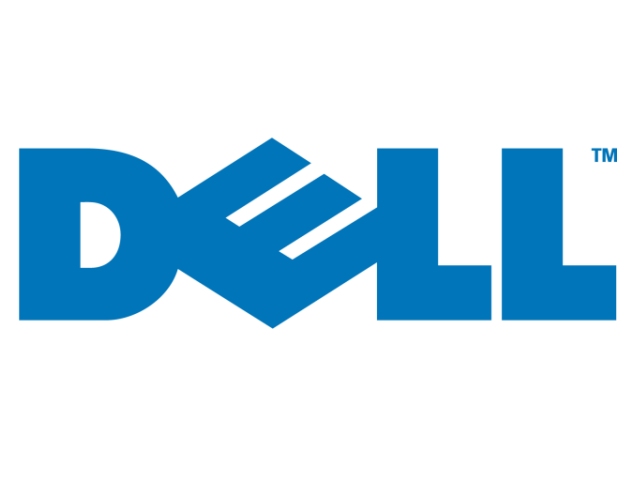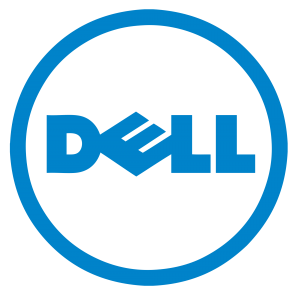 Dell Makes Security a Business Enabler with Innovation and Integration Across Solution Portfolios
With an approach based on simplicity, efficiency and connectivity, Dell is rapidly unifying the fragmented security market, making security a true business enabler
Product integrations across Dell's comprehensive Security portfolio deliver effective, scalable services and solutions that uniquely meet both immediate and future threat-protection needs
Dell is the first in the industry to demonstrate 120 Gbps DPI NGFWs for carriers and ISPs, onsite at Dell World
DELL WORLD, AUSTIN, Texas, Nov. 5, 2014 – Dell today announced product integrations and innovation within its security portfolio that provide organisations with exceptional protection, and turn security into a business enabler. Network security, identity and access management and governance, mobile security, endpoint security, and services are today's organisations' most critical needs as they fight to keep their networks and data secure, maintain compliance and drive business goals. For those reasons, Dell now offers new integrated products such as the Dell Change Auditor for Cloud Storage with Dell Data Protection | Cloud Edition, and is the first to publicly demonstrate 120 Gbps of deep packet inspection (DPI) next-generation firewall (NGFW) architecture. These solution enhancements help change the culture of compliance within organisations, strengthen the overall security posture to enable easier adoption of technologies like cloud and mobile, and increase business agility, allowing customers to become more efficient and competitive in the marketplace.
The IT security market is highly fragmented, with dozens of "best-of-breed" solutions addressing narrow aspects of security. Often, companies end up with either a patchwork collection of security products from multiple vendors that have gaping holes between them, or monolithic security frameworks that are inflexible and extremely expensive to administer. These frameworks operate separately from the business objectives, and still leave gaping holes that must be addressed with yet another security solution from yet another vendor.
Comprehensive portfolio of security solutions built to protect, comply and enable the business
Dell's approach to security is based on simplicity, efficiency and connectivity that tie together the splintered aspects of IT security into one, modular and integrated solution capable of sharing insights and control across the organisation. It also makes security simpler, so that business users can manage the rules and policies, and end users can easily comply.  Dell delivers on this promise with the following new and updated offerings announced today:
Integrations between products across the Dell Security portfolio now include:
Dell Data Protection | Cloud Edition (DDP | CE), and Change Auditor for Cloud Storage gives you real-time protection, auditing, and alerting of data uploaded, modified and downloaded from popular cloud storage sites – with zero impact to end users. Customers can enforce greater encryption capability and IT control for organisations that need to broadly share sensitive data across the organisation through Dropbox, Box, and OneDrive.
New Dell Software Suite works seamlessly with Dell clients or across heterogeneous environments to simplify client security, management and delivery. This solution incorporates Dell Secure Mobile Access to facilitate mobile worker productivity, while protecting organisations from threats by enforcing access control policies that ensure only trusted users, devices and authorised apps are granted VPN access.
Dell's new password reset feature, soon to be included on all Dell Commercial Client systems, allows end users to reset their own PC password without having to contact IT. End users simply use the Security Tools Mobile App from their supported smartphone to generate a one-time password. This password securely enables access to their PC credential manager, which empowers them to reset their own passwords, making end users more productive and lowering IT spend for customers.
120 Gbps of deep packet inspection next-generation firewall scalable architecture: The proliferation of mobile devices, use of cloud-based applications, and emergence of big data has caused traffic volumes to rise to unprecedented levels, driving demand for greater bandwidth. This means that the network security layer also must be highly extensible to support the largest of data centers' bandwidth consumptions with near zero-downtime, at the lowest possible total cost of ownership (TCO). Onsite at Dell World, Dell will give the industry's first demonstration of 120 Gbps DPI NGFWs for carriers and ISPs, a next-generation firewall scalable architecture that enables organisations to scale beyond 120 Gbps DPI performance and gain network simplicity, highest security efficacy and resiliency to solve their most complex and demanding data center operations — all at a low cost.
Availability:
Dell Change Auditor for Cloud Storage is available worldwide.
Dell network security solutions are available through the channel.
Dell Data Protection is sold on a worldwide basis except for China, Russia and Latin America.
Supporting Quotes:
 Matt Medeiros, senior vice president and general manager, Dell Security
"Even though organisations today spend more than ever before to protect their systems and comply with internal and regulatory requirements, something is always falling through the cracks. With the ever-growing threat landscape continuing to put businesses at risk, companies just can't afford for that to happen. Dell understands what it takes to protect organisations while allowing IT security to be an innovation driver, rather than an obstacle, so we continue to innovate and integrate our solutions to fill gaps in security and enable organisations to focus on driving their business goals, confident that they're protected and risk is mitigated."
Supporting Resources:
Dell World
Join us Nov. 4-6 at Dell World 2014, Dell's premier customer event exploring how technology solutions and services provide organisations a better way to accelerate businesses' ability to innovate. Learn more at www.dellworld.com and follow #DellWorld on Twitter.
About Dell
Dell Inc. listens to customers and delivers innovative technology and services that give them the power to do more. For more information, visit www.dell.com.
Tweet This: @Dell unveils innovations and integrations at #DellWorld that turn security into a business enabler
Dell is a trademark of Dell Inc. Dell disclaims any proprietary interest in the marks and names of others.