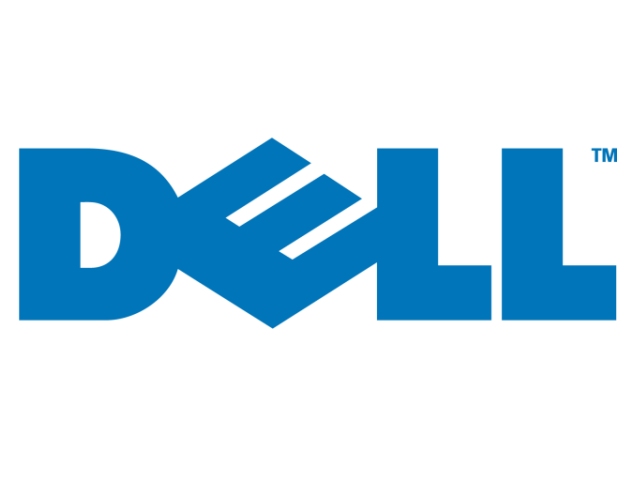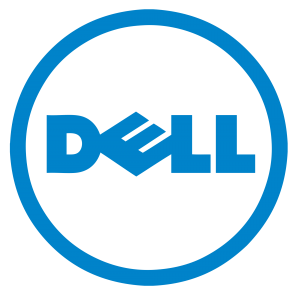 Dell SonicWALL Firewalls Help International Relief and Development Protect and Stabilise some of the World's Most Challenging Environments
$1 million in operational costs saved through fast and reliable connection and data delivery
3,000 users in 47 counties protected by Dell SonicWALL, allowing relief activities to continue unabated since 2003
Simplified governance and auditing ensures government funding is spent and tracked for the best use of aid recipients
Bracknell, UK, 15th October, 2014 – Dell today announced that leading global humanitarian organisation International Relief and Development (IRD), successfully leverages Dell SonicWALL NSA and TZ series firewalls to safely perform its work around the world. Use of Dell network security solutions has saved the organisation $1 million and created a stable, adaptive and reliable security strategy for its offices in countries across the globe.
A not-for-profit agency that conducts international relief, business and economic development as well as humanitarian and community stabilisation projects on behalf of the world's governments, IRD supports 3,000 people in 47 countries spanning from Cambodia, Zimbabwe and Sudan to Afghanistan and Iraq. Hundreds of millions of dollars in aid funds flow through the organisation, translating to a tremendous amount of financial and private data that must be safeguarded in a secure environment. Because governments providing funding need to be able to conduct ad hoc audits for an accurate view of where funding is spent, IRD must be able to reliably track and report the use of these funds. Compounding the organisation's challenges are environmental issues in many locations including extremely high temperatures and limited internet access and electricity (often only one hour per day).
The same equipment that provides security for financial data and private information also must help those living and working in some of these most challenging environments in the world to maintain high productivity and quality of life. The need to prioritise network traffic for the right time of day must be carefully balanced with security needs, and it is critical that IRD's firewalls remain resilient and redundant, even in such challenging conditions. To protect its data and keep operations running optimally, IRD needed a secure, reliable and resilient platform that was simple to configure; easy to teach other people how to use, support and maintain; and flexible enough to grow with the organisation over time.
Next-generation firewall deployment highlights human side of security
Reliable network security is a necessity for enabling IRD to safely and effectively deliver relief and stabilisation to the most challenging environments around the world. Working with Dell partner Solutions Granted, IRD implemented a multi-phased approach incorporating Dell's TZ and NSA series firewalls to address network security needs as the organisation grew and evolved. With every security parameter covered, IRD has been able to fulfil its mission of reducing the suffering of the world's most vulnerable populations while providing tools and resources to increase self-sufficiency. IRD chose the Dell solutions because they provide:
The highest levels of security in the world's most challenging environments
IRD required a solution that could be implemented immediately to provide invulnerable security across the network, while offering the ability to safely grow the solution to meet future needs.
Stable, reliable yet flexible platform
IRD deployments often are in war-torn countries with little stabilisation and limited resources such as trained support and power. The Dell solutions, which perform effectively under such stressful conditions, often have to switch from city power to generator power, creating dramatic spikes. Consistently, these firewalls have proven highly resilient, with no failures in the 11 years since their deployment.
Security for precious financial information
IRD has provided $3 billion in humanitarian work around the world since 1998. Dell SonicWALL products are at the center of the organisation, providing integrated financial systems to 40 countries, ensuring that financial data is protected so IRD can remain focused on providing aid and relief.
Airtight governance and auditing
Simplified, real-time access to data and consistent communications allows IRD to deliver accurate reports to government constituents who conduct ad hoc audits.
Protection while maintaining quality of life
The Dell solutions' delivery of high-performance DPI and capability to scale to any size environment ensures that IRD employees can maintain their quality of life without compromising network performance or introducing unacceptable levels of latency.
Effective, rapid deployment requires that local nationals be trained on implementation and ongoing support of the firewall solutions. This training has been delivered in partnership with Solutions Granted, and the ease with which the Dell SonicWALL technology facilitates training has resulted in reliable systems that also offer new opportunities for local talent.
Quotes:
Patrick Sweeney, executive director, Dell Security
"These solutions reflect the clear tie between technology and the ability to improve peoples' lives. This is a true case of security enabling richer, more stable environments for communities around the world. Organisations like IRD, which set out over a decade ago to provide relief and aid needed to create stable environments, new opportunities and hope, are a perfect example. This can only happen—and continue to grow—with a security solution that safeguards the network and, thereby, the funds, data and processes needed to keep this work going. We're honoured to have worked with IRD and their partner, Solutions Granted, for the past 11 years and we're proud of our role in IRD's successful operations, enabling it to continue to support stabilisation and humanitarian efforts around the world."
Mladen Basaric, global IT director, International Relief and Development
"Our focus is on making lives better, and we do so in some of the most challenging areas of the world. Maintaining a highly secure environment is vital to allowing our humanitarian work to continue. We have worked to build a system that is both resilient and redundant, and with Dell SonicWALL Firewalls, we have achieved this result. We have put this equipment to the test and I am proud to say we have never had a single appliance fail. We've never lost a document and never had any equipment go down. Because we use only Dell solutions, we have unified support and communications – benefits that come from working with just one company for our technology needs. Our focus is on making lives better, and the Dell SonicWALL technology helps us do that, not only for our aid recipients, but for those who deliver and support that aid."
Michael Crean, president, Solutions Granted
"To successfully re-establish training and meet core infrastructure demands with a high level of security, our role has been to ensure 24×7 protection of the IRD network and provide necessary training to the foreign nationals who maintain the systems after we are gone. Many of these people would otherwise have no opportunity to become educated in networking and security. We remain committed to the IRD goal of providing relief to those around the world who need it, and we're proud to build on our decade-long partnership with IRD and Dell SonicWALL to leverage superior security technology in the right ways to make lives better."
Supporting Resources:
About Dell
Dell Inc. listens to customers and delivers innovative technology and services that give them the power to do more. For more information, visit www.dell.com.
Dell World
Join us Nov. 4-6 at Dell World 2014, Dell's premier customer event exploring how technology solutions and services provide organisations a better way to accelerate business' ability to innovate. Learn more at www.dellworld.com and follow #DellWorld on Twitter.
Tweet This: [email protected] SonicWALL #Firewalls Help IRD @ird_relief Protect & Stabilise the World's Most Challenging Environments @SolGran http://dell.to/1sxmW96

Dell is a trademark of Dell Inc. Dell disclaims any proprietary interest in the marks and names of others.