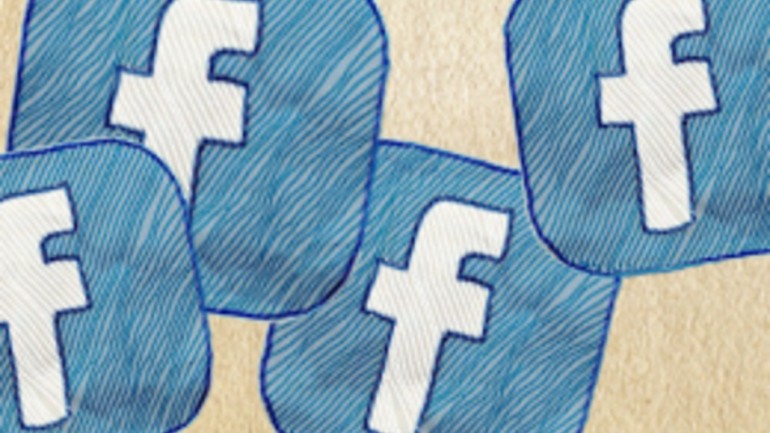 Facebook is always working to develop new tools and features to help protect our more than 845 million users. Here are security suggestions for your Facebook Page and admins.
Protecting Your Account
Fewer Admins: Trim down the number of admins that you have on your page. The risk of a security compromise increases with each new admin.
Secure Email: Use a secure email account. Secure email accounts are protected by HTTPS, employ two factor authentication and have secure account recovery mechanisms.
Secure Mobile: Be sure to change codes, pins, or passwords from the default. Facebook relies on mobile phones for authentication, so page admins should ensure that their mobile device and account are secure.
Security Info: You can update your e-mail addresses, registered phone number, and security question here https://www.facebook.com/update_security_info.php
Accessing Facebook's Security Settings
You can access security features by logging into your account, clicking the drop down in the upper-right corner, and selecting "Account Settings" and then selecting the "Security" tab or by visiting www.facebook.com/settings?tab=security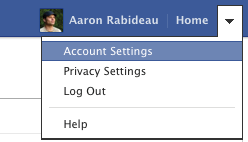 1- Secure Browsing: You can enable HTTPS for your entire Facebook  experience from the "Security" tab.
2- Login Notifications: You can approve the devices you use to log in, and Facebook will send you a notification if a login has been made from an unapproved device.
3- Login Approvals: If you log in from an unrecognized device, this system sends a code to your mobile device that you must enter in order to complete the log in. You can manage your trusted devices from the "Recognized Devices" tab in your Security Settings.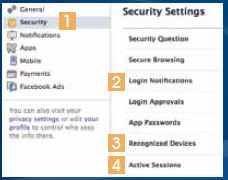 4- Active Sessions and Remote Logout:  If you have forgotten to logout. you can check your login status and log yourself out remotely by visiting the "Active Sessions" tab in your Security Settings One-Time Passwords: You can request a one-time password when accessing Facebook from an untrusted or public device by sending "otp" to FBOOK (32665) from your registered cell phone.
5- Accessing Facebook's Security Settings : "Like" the Facebook Security Page to provide you with the information . you need to protect your information both on and off Facebook:
www.facebook.com/security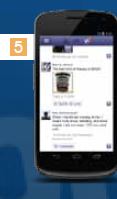 To learn more about Facebook's opt-in security features, go to www.facebook.com/help/security/security_features
About The Author
Joe Sullivan, Former Chief Security Officer at Facebook